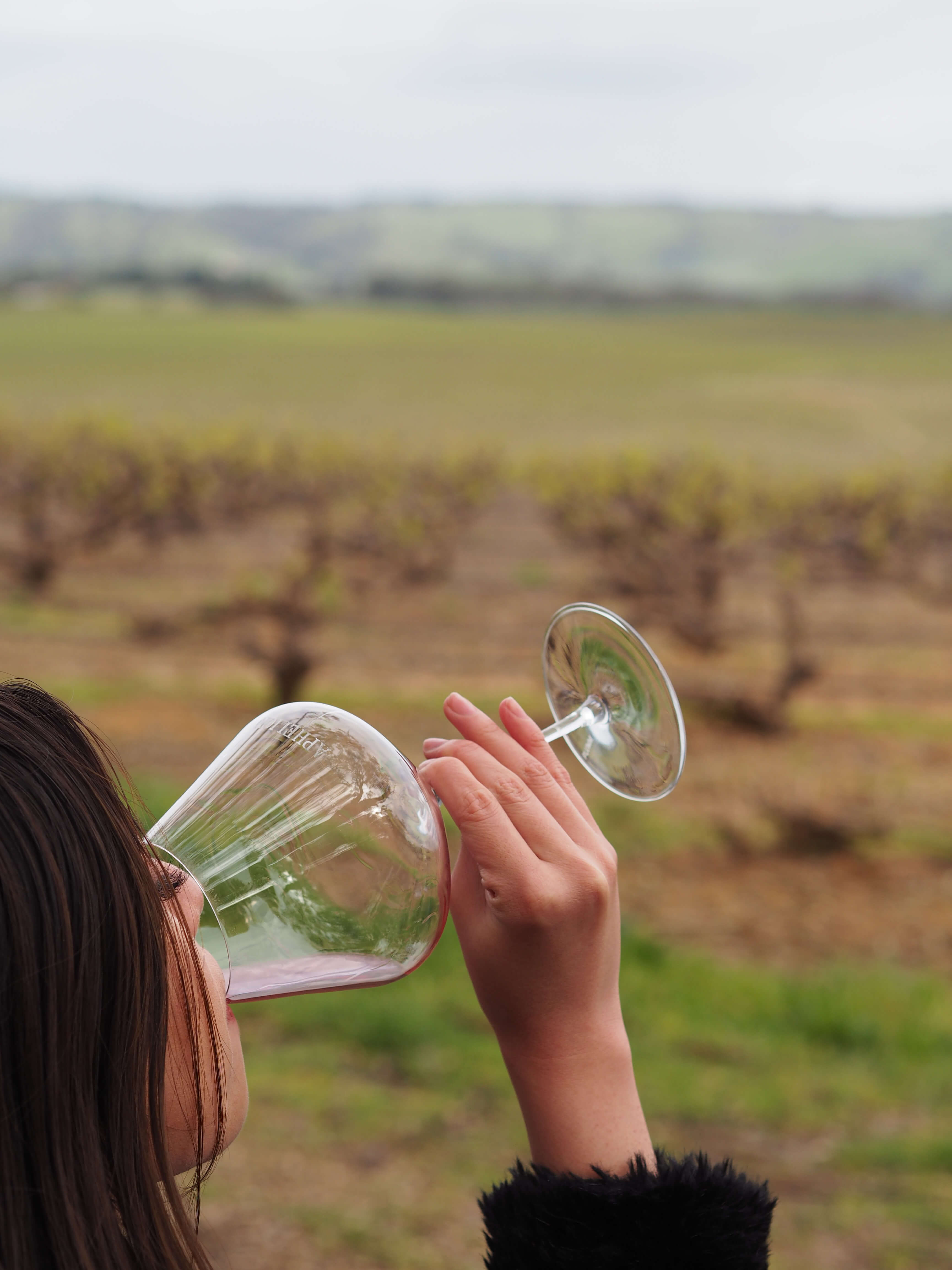 Let us splash some bottled sunshine into your glass.
A warm Willunga welcome awaits you at the cosy front room cellar door of our heritage home.
Likewise under the McLaren Vale sun, our signature unpretentious style is showcased for you at our "Back of the Ute" Vineyard Wine Tasting experience.
Both uniquely South Australian. Both driven by our passion for showing you bottled sunshine.
Experience the difference that having the winemaker pour their handiwork for you makes.
It is so rewarding for us to see folk enjoying our wines first hand.
We look forward to meeting you soon!
Cheers,
Rob & Louise Mack
Founders of Aphelion Wine Co.
---
P.S. Our VIP Sun Lovers Wine Club Members receive exclusive benefits including free shipping, a 10% discount on all wine, surprises in each pack, museum and pre-release wines, and free wine tastings for Members and their guests.
Cancellation & Covid Policy
To protect the vulnerable, we require all persons eligible for Covid 19 vaccination to be double vaccinated before visiting our cellar door or attending a Ute tasting. We will ask to sight evidence of your Covid 19 Vaccination status. This can be a paper slip or image on your phone. Those with an official medical exemption will need to show their certificate of exemption and provide a recent negative test result no older than 72 hours.
In the event you need to change or cancel your booking, our cancellation policy is as follows.
If a booking is cancelled more than 48 hours prior to the scheduled time, there is no charge payable by you.
If a booking is cancelled less than 48 hours prior to the scheduled time, there is no refund of booking fees paid.
If given appropriate notice, we are more than happy to reschedule. We will only reschedule appointments once at no cost to you. If you have rescheduled once already and you cancel the second time, this is considered a cancellation and booking fees will not be refunded.
Reversal of monies paid will incur a 3% administration fee (regardless of reasons for cancellation).
We reserve the right to use our discretion depending on circumstances.  If an appointment is cancelled at the last minute, this can be difficult to fill for other wine fans who we may have already turned away.