Order Summary
Your Pack:
Quantity:
Frequency:
A very special and exclusive set of rewards are in store for the most valued appreciators of our Aphelion wines.

The Exclusive and flexible Sun Lovers Wine Club is a commitment from you to purchase packs of our delicious wines, at a handsome 10% discount on our RRP - fixed and frozen to the time you signed up. No price rises for you!

This commitment is so important to the sustainability of our dream to make delicious wines to be enjoyed with food and your life's best moments, that we offer a host of additional benefits to you, our Sun Lovers.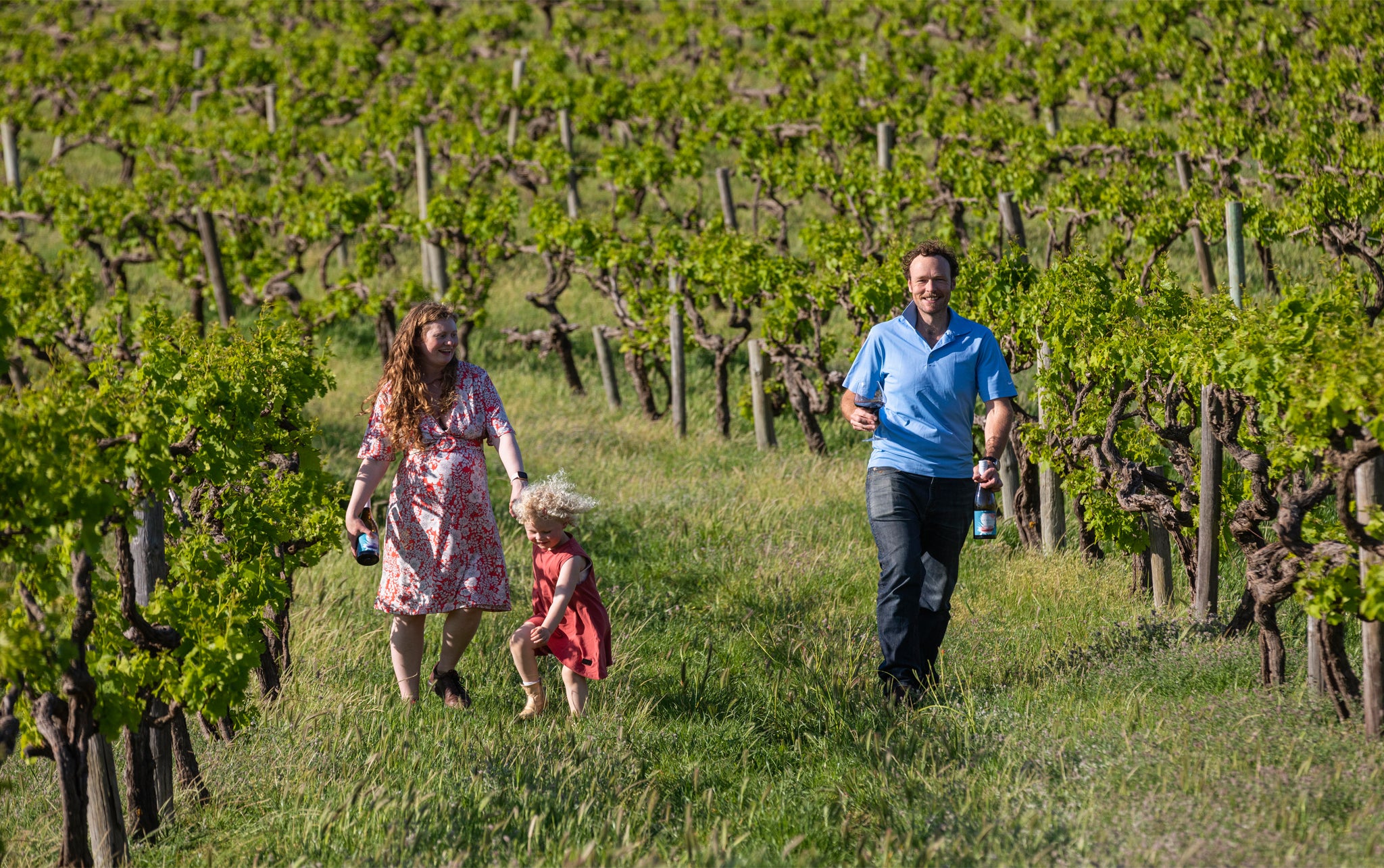 Why Join? How About These Benefits?
Free Shipping - On your allocations and on any additional purchases throughout the year.
Complete Flexibility - Choose your frequency, number of wines, and wine selection at the click of a button. And if your needs change, your club changes with you. Want more or less wines? No problem, it's easy to switch. Need a holiday from your deliveries? Done.
Very Special Wines - Exclusive access to pre-release and rare museum wines.
Exclusive Discounts - Your packs will always be higher in value than the cost of your membership. Everything you purchase from us - from your club member packs to top ups and merchandise - all come at a 10% discount.


Exclusive VIP Cellar Door Tastings - At our cellar door or in the vineyard, tastings for you and the family / friends who accompany you are always free. Plus we will give you extra special treatment such as pre-release or museum tastings.
Surprise Gifts - Well if we told you - it wouldn't be a surprise would it?
Low Minimum Term - Our minimum term of membership is just one year and 12 bottles across that year.
No exit fees - Changed your mind? No problem. There are no exit fees if you wish to cancel your membership after the one year minimum term. We will miss you though! And are always here if you need to replenish your Aphelion stocks.
THE WAY THE WINE SUBSCRIPTION WORKS
1
Sign up and receive delivery of your choice of how many wines and frequency to your door. Log into your members area to change your pack size & frequency and even request a membership "Holiday" .
2
Your first delivery will be on the first day of the month following your joining.
3
You will receive an email reminder three days before your pack payment is taken. This is a good time to make any changes or request certain wines.
4
Your wines are at a handsome discount. For 3 bottle pack subscriptions, there's a 5% discount. For 6 bottle pack subscriptions, there's a 10% discount; and for 12 bottle subscriptions there is a 15% discount on today's core range RRP.
5
Take advantage of your 10% members discount and order more of what you enjoy from our shop with your special coupon code sent when you sign up.
Membership Terms and Conditions
Only complete this purchase if I am over 18 years of age.
Become a member of the Aphelion Wine Co Sun Lover Wine Club.
Remain a member for at least one year.
Pay for and receive the minimum annual packs for my chosen level of membership, for at least one year, charged to the address supplied by me. 
Receive on an ongoing basis thereafter unless otherwise indicated packs of wine (my choice of size and frequency).
Nominate the details of my Credit Card for payment of wine supplied by Aphelion Wine Co.
Nominate the details of my Credit Card for payment of wine supplied by Aphelion Wine Co.
To advise Aphelion Wine Co in writing of any changes to either Credit Card details or Delivery Address details.
If I move or change delivery address without informing Aphelion Wine Co, I accept that I may be subject to additional freight charges for the wine to be forwarded to me, or be liable for cost of lost wines.
Notify Aphelion Wine Co in writing after the first anniversary of joining if I wish to cancel my membership. 
Have read and understood these terms and conditions.
---
We (Aphelion Wine Co) agree to:
Deliver to your nominated address via courier packs of wine (your choice of size, composition and frequency commencing on the first day of the month following the date of joining.

Contact you prior to delivery dates with your order details.

Ensure that the full retail value of the wine you receive in each pack is above the amount you are charged.
Keep personal details confidential and used only for Aphelion Wine Co Sun Lovers Wine Club purposes.
Deliver wine to you at your preferred time and place (re-scheduling a delivery if you are away, for example).
We also reserve the right to alter this agreement with a notification to you prior to future deliveries of wine.
Privacy
Refer to our Privacy page.
Translation missing: en.general.search.loading