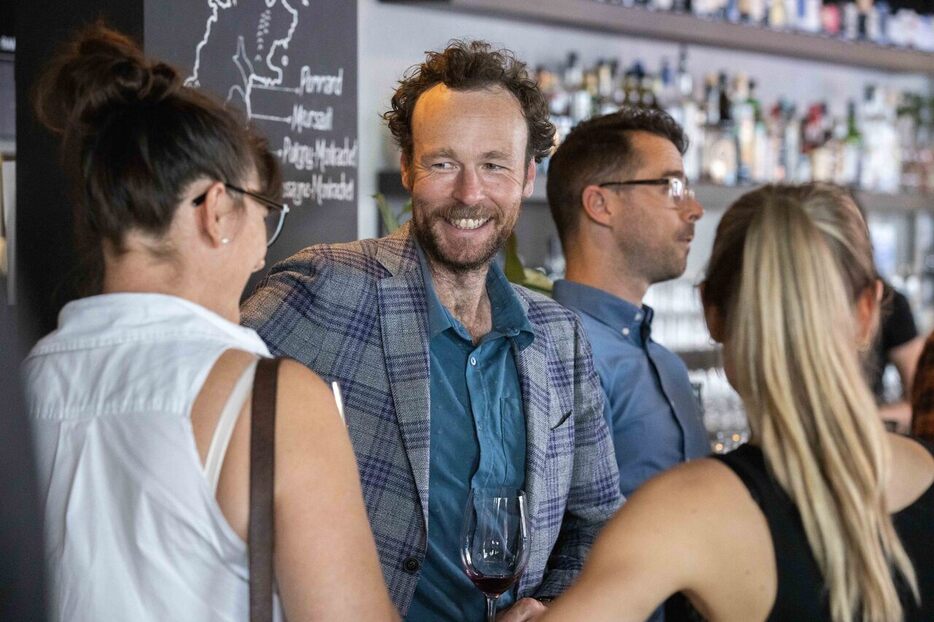 10 Fun Facts About Aphelion's Rob Mack
MEET ROB MACK

Founder, Winemaker and Director of Aphelion Wine Co. (a company of two people!)

Father, Friend, Lifelong Learner.

Here are 10 things you might not know about Rob.

1. He's a trained accountant and graduated with Distinction.

2. Rob was a student for more than 10 years. In fact, he still is. With two degrees, WSET Advanced, and is part way through French Wine Scholar.

3. Almonds are his favourite snack food.

4. Favourite beverages include sake, beer and really good coffee.

5. He danced for a year in 2016 when we got married. Earned him the nickname "the prancing pony". Hasn't danced before or since.

6. Rob's an avid skier. Favourite ski grounds: Nozawa Onsen, Japan.

7. He has eclectic musical tastes.

8. Favourite musician is Nick Cave.

9. Used to have a large tattoo on his forearm.

10. Loves cycling and his matte black gravel bike.

Which fun fact do you think is most interesting or amusing? 🤔 Click and Let us know 👇