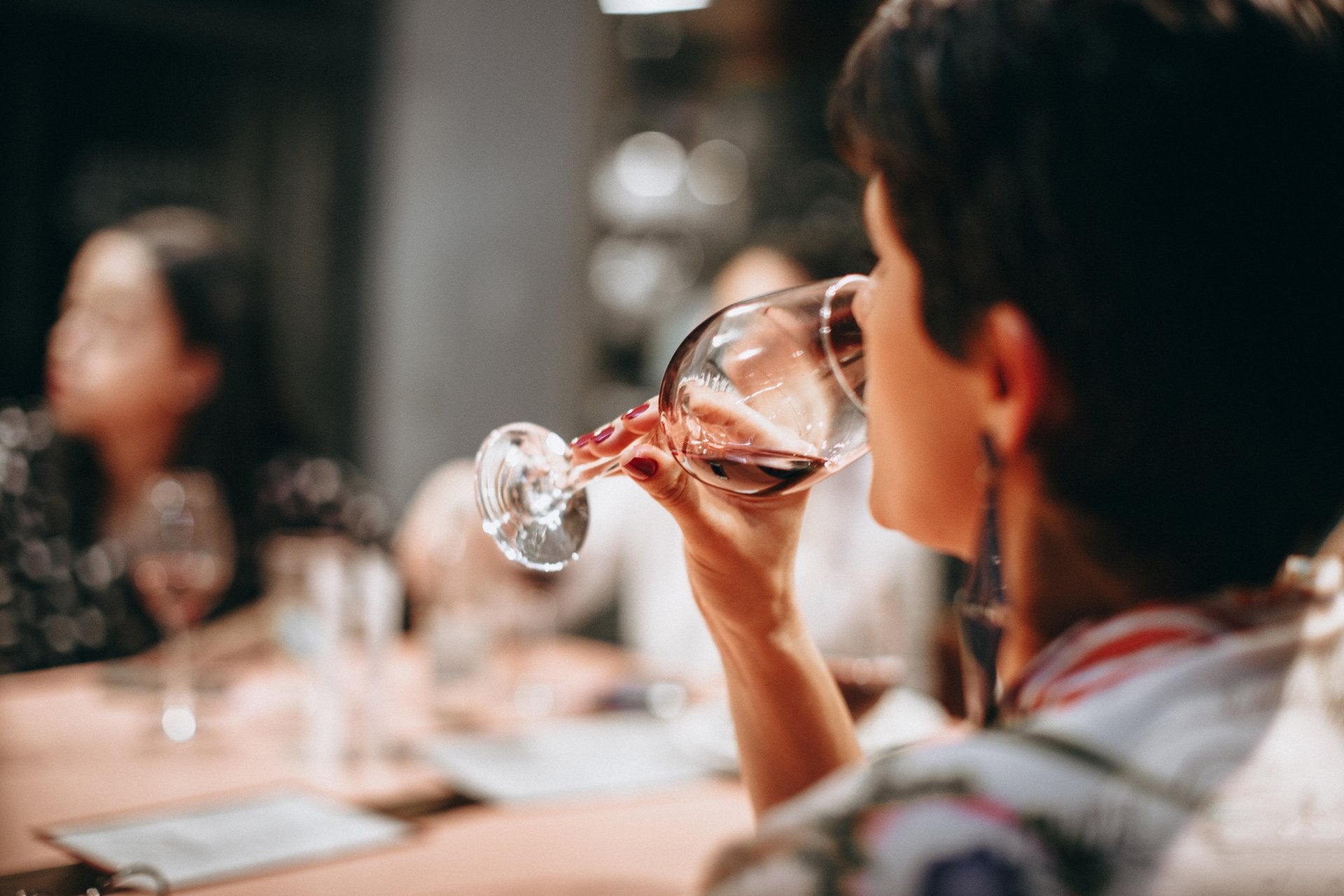 APHELION WOMEN IN WINE
Australia's women in wine come from all walks of life – as outlined in
this article
from Wine Australia celebrating next week's gathering of Australian wine women in London.
You would already know the story of some of the women in wine covered by the article.
We realised though that you may not know much about Aphelion's wine women. This blog sets about fixing that!
Aphelion Wine Co. is three years old and proudly is made up of three generations of wine women.
Four if you include the #winedog !
Nanna, new mum and little Clairette have all come to wine from different and diverse sources.
Nanna (nonna now after vintage in Barolo!)
Lyn Rhodes
started her career in travel in London. Decades of being a legal secretary  in various disciplines of the law in Sydney and Christchurch NZ followed. Joining Lou and Rob by moving to McLaren Vale in 2015 paved the way for Lyn's involvement to really ramp up during Lou's pregnancy and with the arrival of Clairette. Lyn assists with trade tastings, events, picking / packing and dispatch. Lyn has had a lifetime of living and travelling to world renowned wine regions.
Louise Rhodes Mack
had a 15 year long and illustrious career in corporate sustainability mostly in Sydney after a start in local government.
What is corporate sustainability? Examining a large business for efficiencies that benefit bottom line, community, employees and the environment – then putting projects, policies, communications, continuous improvement and reporting in place.
Environment and community remain extremely important to Lou and are reflected in Aphelion's business operations (that is a blog for another day). Lou co-founded Aphelion Wine Co. in 2014 and since August 2016 has worked on Aphelion full time. Day to day Lou tackles business planning & strategy, communications, marketing, sales, pick / packing and dispatch, customer service, e-commerce, trade tastings, events, shares the delicious task of blending and is Rob's right hand in the winery.
Clairette Mack
is the newest member of the Aphelion Wine Co. family. In her role, Clairette gives daily inspiration to the rest of the team, and shows early signs of keen interest in wine packaging and when mum & dad taste!
Special mention by popular demand:
#winedog
Sari
is official greeter, guardian, is the early warning alarm system, and makes short work of anything at knee height with her enormous tail.
We're equally proud of our wine women and men and of the unique paths that have brought us to Aphelion Wine Co.
We can't wait to write the next chapter with you!