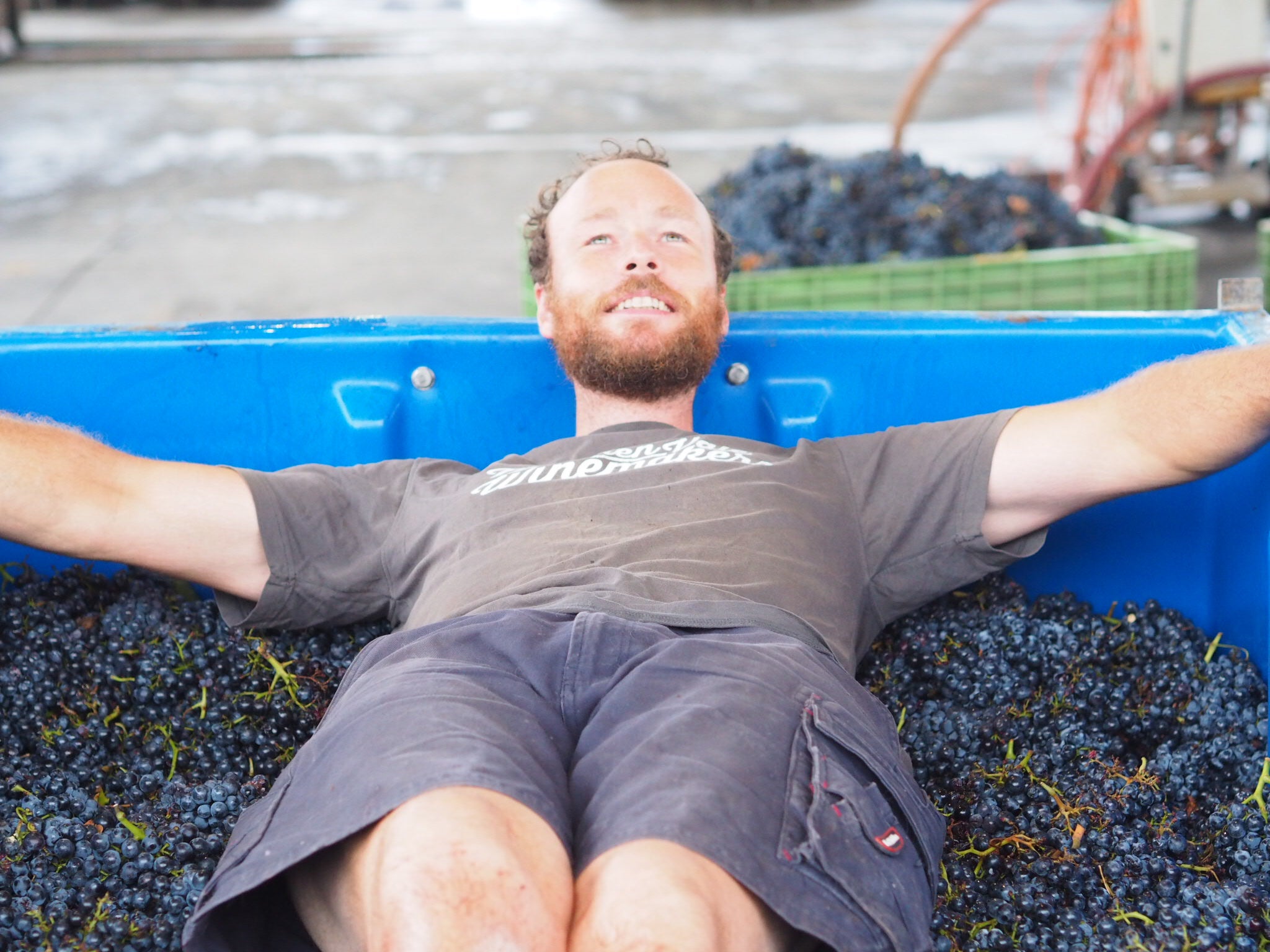 VINTAGE 2017 BY THE LUCKY NUMBERS
It certainly was NOT all lounging around!!
Four weeks late to start harvesting – compared to 2016.
800 mm of rain in 2016 with a further 79 mm in Jan 2017.
Two months of cool nights & warm days in March & April 2017.
20 tonnes of grapes.
7 growers,  5 of which are new this year.
4 grape varieties, 1 of which is new.
10 blocks, 7 of which were new.
16 batches = blending heaven for Rob & Lou on the blending bench!
Seriously good quality. The best yet in Aphelion Wine Co.'s history – which is great news for you, our Sun Lovers!