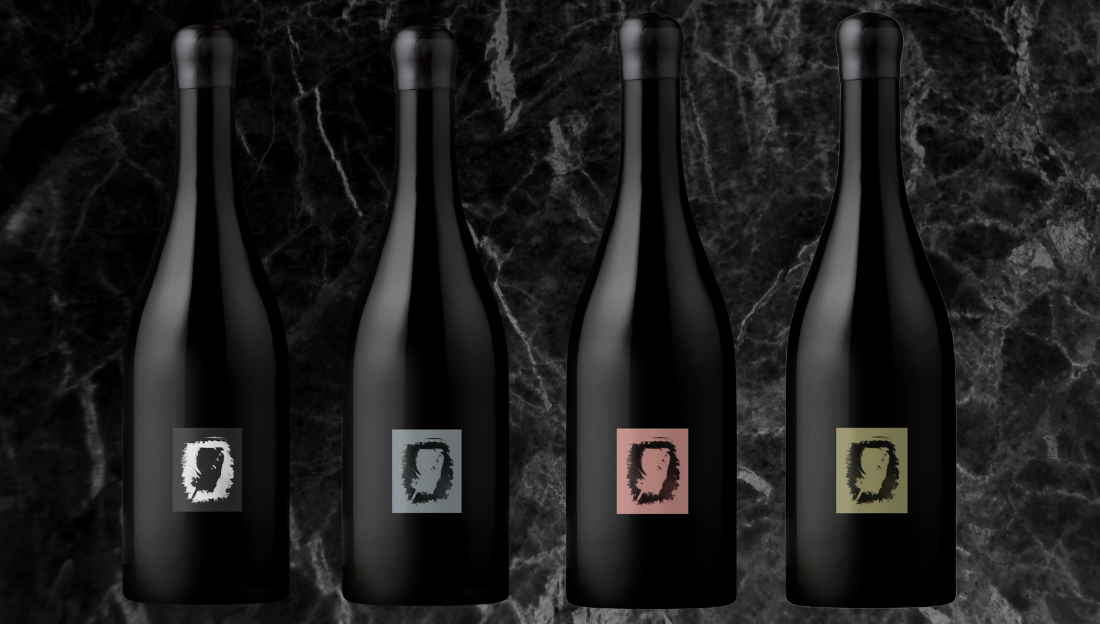 Aphelion's Reserve 2022 Grenache Release
Once a year - when the vintage conditions allow - we share the four most special Grenache wines we produce with you.

2022 was an exceptional year. This allowed us to produce extraordinary wines. 

Presenting Aphelion's 2022 Reserve Grenache Range.
Each highlights the diversity and beauty of Grenache, as well as some of the 19 different geological soil types in McLaren Vale.
Guided by the deft and gentle hands of Rob Mack they sing of their purity.
When we started Aphelion in 2014, Rob handcrafted four wines from just one tonne of bush vine Grenache fruit.
(Read more about that original vintage and the original Grenache Project by clicking here.)
In 2021 Rob revisited that original Grenache Project, with a new evolution. A firm belief that McLaren Vale yields the best Grenache in the country led Rob to seek to showcase the variety, as it pertains to the terroir it comes from.
Three exceptional vineyards, chosen by Rob to represent the breadth and depth of aroma, flavour and tannin.
Gentle winemaking to draw out each one's unique characteristics. 
A livery befitting each wine's distinctiveness.
Discover each in detail below.
_______________________________________________________
Wait Single Vineyard Grenache 2022
Sourced from the Top Bush block owned by the Wait family in the northeast corner of the Blewitt Springs area of McLaren Vale.

Planted in the mid 1940's, this block is dry grown and provides small berries with intense flavour and prominent tannin. 


The most structural and savoury wine in the range, brooding in character with earth and briary characters dominating the palate.
Deeply coloured with an intense purple hue.
Savoury aromatics of turned earth, root vegetable, and dark cherry are subtle but have great depth. The palate is firm with a very savoury and slightly saline edge.
Tannin is the most prominent of the three SV wines, it comes in waves and carries the savoury edge of the wine across the palate with great length.
The longest palate of the three, this wine will stand up to a rich food pairing and will benefit with time in the cellar.
_______________________________________________________
Brini Single Vineyard Grenache 2022
Sourced from the upper tank block owned by the Brini family in the Blewitt Springs sub-region of McLaren Vale.

This block has been a staple of Aphelion from our first vintage and forms the backbone of the Confluence Grenache.


The roundest and most intense wine in the range, dark plum fruits dominate with earth and forest floor characters to create a wine of depth and richness. Sandy based loam soils provide fruit that gives intensity and a brooding edge.
Bright with a deep purple hue in the glass.
Lifted aromatics of cinnamon spice, damson plum, and brown sugar with a briar character that evolves in time.
Medium plus in body, a savoury bitterness with an herbal edge balances the sweet cherry fruit.
Prominent tannin provides a good structure and flavour length.
_______________________________________________________
Hickinbotham Single Vineyard Grenache 2022
Sourced from Blocks 111-113 at the highest elevation of the Hickinbotham vineyard owned by Yangarra in Clarendon, close to the Adelaide Hills.

A southerly aspect provides respite from the hot afternoon sun during ripening ensuring that this fruit is the last Grenache harvested with a very long hang time on the vine. This produces a very well developed flavour profile.
The highest altitude wine in the range with vibrancy and crisp acid drive, red fruits mingle with herbal briar characters to create a wine of freshness and depth.
Lifted aromatics of cranberry, bramble, and cherry. Herbal characters abound on the palate, with rosehip, just-ripe strawberry, and blood orange flavours. A rasp of light tannin provides good length and a savoury finish.
The Hickinbotham Grenache has great energy and vitality in a medium bodied frame.
_______________________________________________________
Same winemaker, different vineyards, different wines.
Give your nose and palate a workout by opening all four in one sitting.
Which Aphelion Reserve Grenache 2022 tickles your fancy the most?
Tell us below!