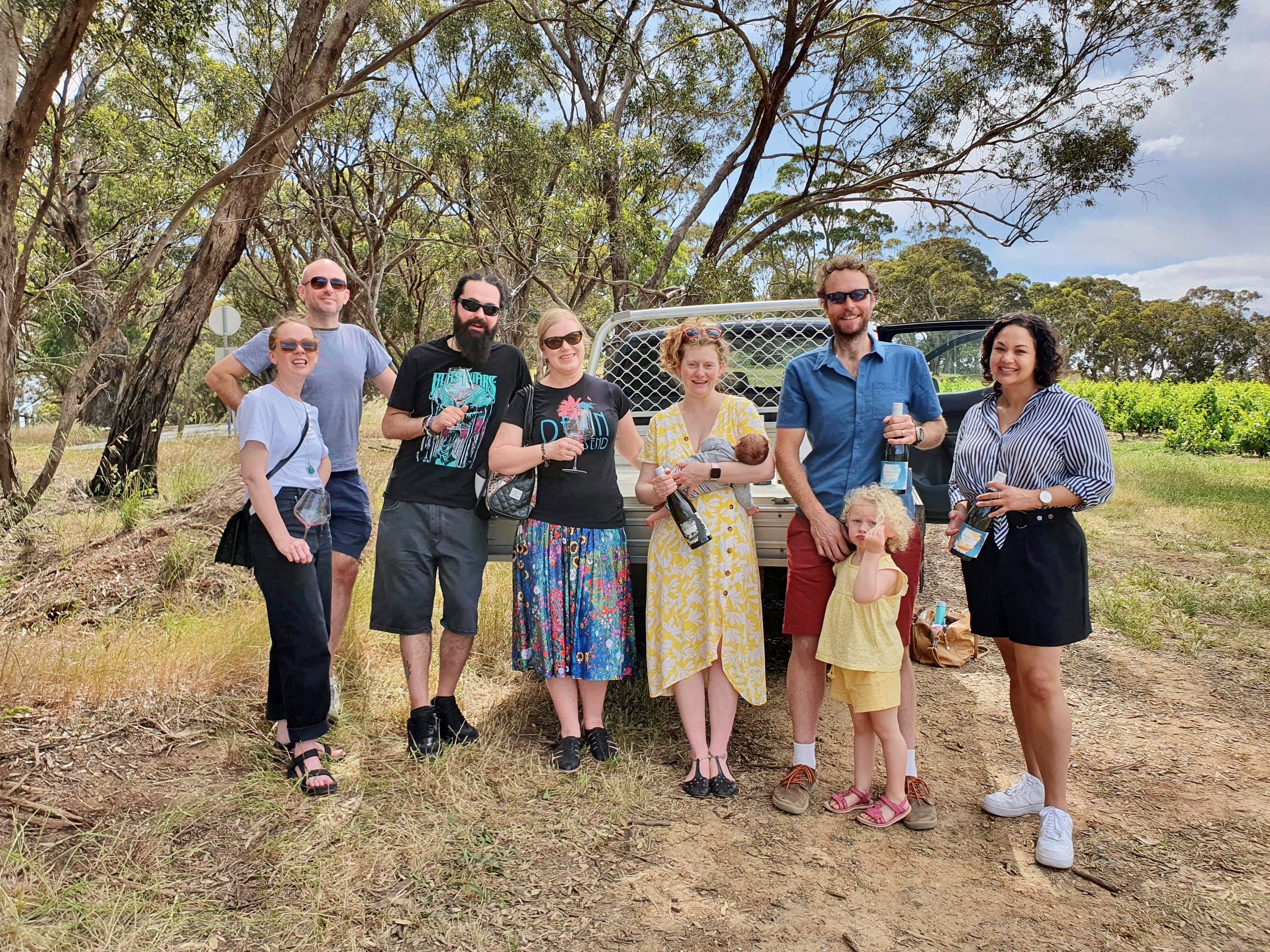 Coming for a Back of the Ute Vineyard Tasting? All The Info You Need
Vines, Aphelion wines and views are ready and waiting.
All we need is YOU!
To make the most of your very special Back of the Ute Vineyard Tasting experience we have put together this essential info guide. 
Where do I go for my Back of the Ute Vineyard Tasting?
Your "Back of the Ute" tasting is at a Blewitt Springs Vineyard.
To find the spot, please search "River Walk – Onkaparinga Gorge" in Google Maps.
The tasting spot is directly across the road. Park in the River Walk carpark and (carefully!) cross the road, or pull in opposite the River Walk carpark. There is plenty of room for either option.
Map is below.
What should I wear to a vineyard?
Here's a few recommendations.
Bring a jacket if it's cool, as while incredibly beautiful it's a few degrees cooler and sometimes windy at the vineyard.
Closed toe shoes are good.
What is the bathroom situation?
There are no bathrooms – it's literally a vineyard! – so please make arrangement to use a bathroom before / after your tasting.
See you soon in our little slice of bottled sunshine paradise!
Cheers,
Lou & Rob Mack
Aphelion Wine Co.