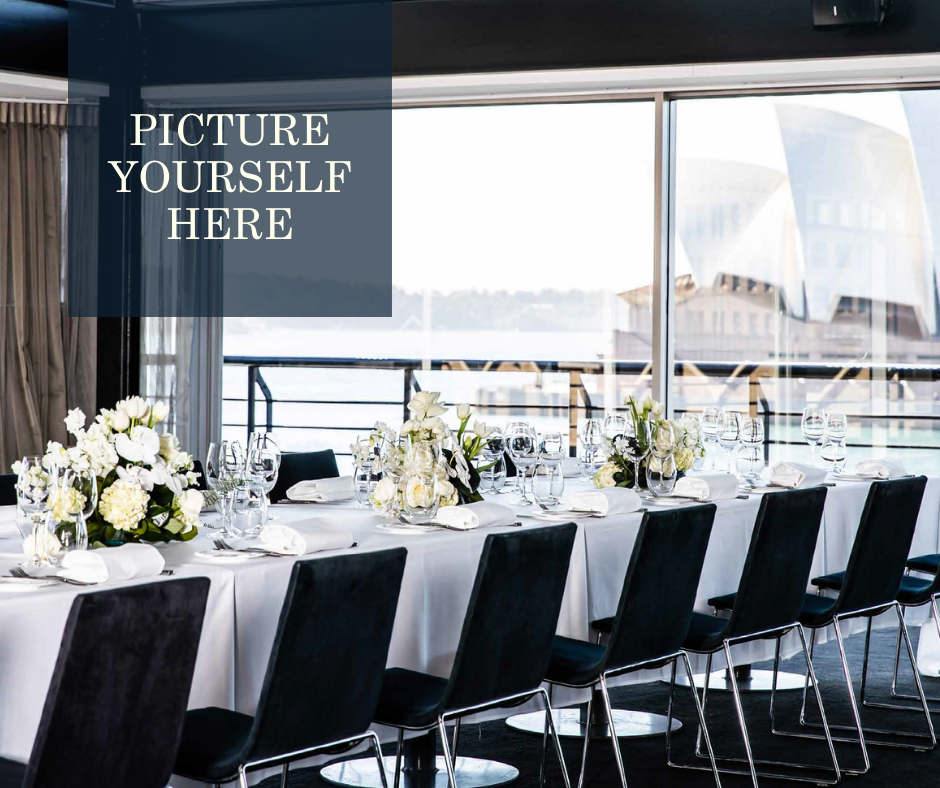 Join Us For Dinner At Quay April 21st 2021
Presenting: Quay Restaurant x Aphelion Wine Dinner
Wednesday, 21st April, 2021
6.15pm - 10.00pm
The Green Room, Quay Restaurant
Sydney, it has been a long time since we have been able to visit your beautiful city. Come 21st April 2021, we are excited to return to host our first Aphelion Wine Dinner series at Quay – what a stellar way to kick off our upcoming wine dinner series.
Quay really needs no introduction. Headed up by award-winning Executive Chef Peter Gilmore, Quay has held onto its three Chef's Hats for 18 years in a row, making it one of Australia's most celebrated restaurants. The menu is imaginative and nature-inspired with every dish a work of art where beautiful ingredients are paramount.
It is beyond thrilling to partner with Quay and present our wines, perfectly matched to Peter Gilmore's cuisine, in the dress circle of Sydney Harbour!
All our events will be run in accordance with our Covid-Safe Plan and the Covid-Safe plans of our venue partners to make sure we are all as safe as possible while still having an incredible evening.
About Your Wine Dinner

Aphelion Wine Dinners are a special affair. With our signature unpretentious style, we visit the most exquisite restaurants, wine bars and locations to share with you our pure bottled sunshine. 
Founders, Owners and Operators Rob and Lou Mack will be your hosts and facilitate discussion about our wines, how we created them, and how they are brilliant matches for life's best moments. Not a dry and staid affair, rather we will pour our bottled sunshine and invite you to share them in our laid back Aphelion style. Insights and stories will be shared. Questions and comments most welcome.
Members of the Aphelion Sun Lovers Bottled Sunshine wine club are able to purchase discounted tickets to this and every event.
Quay is world renowned for their exceptional cuisine by Executive Chef Peter Gilmore and his team, their harbourside position at Circular Quay, their brilliant service, and their award-winning wine list, featuring our Aphelion Confluence Grenache 2019. 
What Does Your Ticket Include?
An exquisite five-course dinner paired to eight matching wines from Aphelion
A stunning view of Sydney Harbour from Quay's private dining room, the Green Room
An introduction (or re-introduction!) to the wines and story of Aphelion
Personal hosting by Rob and Lou Mack 
Prizes and giveaways
Meeting new wine & cuisine loving friends at our shared tables.
Not an Aphelion Sun Lovers Bottled Sunshine Wine Club Member?
Limited exclusive memberships are available now. Click here to join.
There will also be the opportunity to join as a member on the night and go in the draw for a special prize!
Membership to our wine club helps you to love your wine time, in all the best moments of your life. You deserve it. As a member you can expect:
Free Shipping
Complete Flexibility
Exclusive Wines
Exclusive Discounts
Free Cellar Door Tastings
Surprise Gifts
Would You Like To Purchase A Ticket/s As a Gift?
You are most welcome to purchase tickets as a gift. In the checkout, please select your purchase as a gift. You will need to include your recipient's details as attendees including their dietary requirements (see below). A gift email will then be sent to your recipient. Please ensure your recipient redeems their gift card as per the email as soon as possible to confirm their ticket. 

Would You Like To Sit With Friends?
Seating is unallocated. Upon arrival, please make yourself comfortable and feel free to place your jackets on the seats you would like so you can all sit together.

Please note, based on the NSW Government's legislation on public gatherings and booking sizes, all guests must remain seated whilst in the venue. 
Keen to Join Us As One Person?
You are most welcome and will have a wonderful time with likeminded wine
and cuisine lovers.

Dress Code
Guests are asked to wear smart casual attire in keeping with the relaxed sophistication of our dining room. Please refrain from wearing sports clothing or beachwear, including sleeveless t-shirts & flip-flops.
Contact Tracing
In accordance with mandatory contact tracing obligations during the Covid-19 pandemic, contact details for all guests attending reservation must be provided on arrival at Quay. These details will be used solely for the purpose of tracing Covid-19 infections. You and your guests' information will be stored confidentially and securely, and erased after 28-days.
Terms & Conditions of Booking
Tickets: Physical tickets are not required, we will have a list of registered names on arrival.
Arriving late: Please note that late arrivals are permitted, however you may miss out on any wine or food that has already been served.
Cancellations: No refunds are permitted. However, your ticket is fully transferable and you can send someone else in your place. Just let us know so we have the right name at the door and any dietary requirements.
Dietary requirements: We are pleased to cater for any dietary requirements. However we request that you advise us of dietary requirements at the time of booking. Please email us with any additional or changing details no later than ten days before the event and we will happily accommodate you.
PLEASE NOTE: Upon booking you agree to the fact that Aphelion Wine Co. is not responsible for the food and beverages consumed at our events. Aphelion Wine Co. acts solely as agent in arranging wine related events and does not assume liability for accidents, delays, injuries, loss or damage due to any act or fault of any company, organisation or person whom we engage to render services or carry out arrangements or by the act of default of any restaurant or venue or its employees.
We encourage drinking well, not to excess. Please arrange for safe transport to/from the event.